Meet
Alma, CDA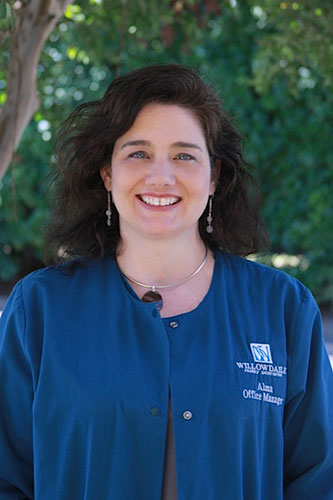 Alma from Wake Forest, NC and has been our office manager  since 2009.  She started her career in dentistry as a dental assistant for many years.   This helped her become extremely well educated on every facet of dentistry.  Alma is known as our patient advocate and her favorite part of her job is overturning insurance claim denials and the relationships she has developed with our patients over the years.
When Alma is not at our office, she enjoys going to the beach, flying to Florida and Canada to visit family and playing with her two cute dogs..
Alma is committed to helping you see that you have chosen the right home for your dental care!
"If you don't have a smile, I will give you one of mine." ~ Unknown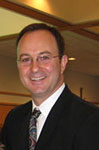 Meet Nick – Office Coordinator
Nick is originally from Bellingham WA and moved to NC.   His background is business and he takes care of the business end of dentistry so his wife can focus on what she loves best…patient care.
When not working in QuickBooks, Nick enjoys spending time working on his organic farm with his two daughter, Jessica and Julia, his wife and his Dog, Rex.
"Smile and forgive…it is the only way to live." ~ Unknown

Heather was born and raised in Roxboro, NC.  She joined us to begin a career in dentistry in 2009.  Heather is a quick learner with a contagious personality.  She is known for  remembering your name and making you laugh at every visit.
When Heather is not at the office, she can be found exercising and making fun crafts.
Heather is well versed in insurance, scheduling and facilitating treatment.  She looks forward to helping you to achieve all your dental health goals!
"Don't cry because it is over.  Smile because it happened.." ~ Dr. Seuss


Meet Jessica
Bilingual Scheduling and Patient Care Coordinator
Jessica is fluent in Spanish and English and loves helping patients be able to facilitate communication with our Spanish patients.  She knows that patients that do not speak English have a difficult time finding a place they are comfortable with and she loves to help facilitate this! Jessica has been with our team for 4 years and is expecting her third child.
"We all smile in the same language." ~ Unknown


Meet Margarita
Margarita is also fluent in Spanish and English and is the first warm smiling face you will see at our office.  She is known for her dynamic personality and her kind ways.
Margarita has a large extended family and loves kids!  She will make your whole family feel special, no doubt.
When Margarita is not in the office, she is usually working on homework with her children (one of which has earned a full ride to UNC due to hard work), spending time with family, cooking delicious authentic food, and getting crafty.  She and her family even made our doctor groundhog puppets because she knew it was her favorite holiday!
If you have any dental needs, Margarita will be happy to facilitate them for you!
"When a new day begins, dare to smile gratefully.." ~ Unknown


Meet Jill
Jill is our newest addition to our team.  She comes with both dental and insurance experience. Jill and her family are long time patients of our office, and when we had an opening, it worked out perfectly.  She knows our philosophy and has experienced it first hand!  She is known for her poise and her focus to get the job done.
When not at the office, Jill enjoys every minute of family time she can get!
Jill looks forward to helping your visit go smoothly, facilitating a worry free experience!
"Sometimes joy is the source of your smile, but sometimes your smile can be the source of your joy." ~ Thich Nhat Hanh